The Top Tweets From The 2014 Social Media Conference for Financial Services (#LLSMC)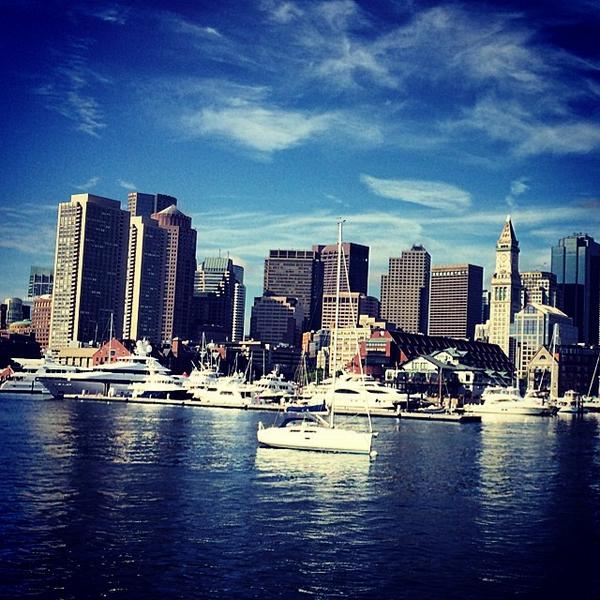 The 5th annual Social Media Conference for Financial Services, hosted by LIMRA and LOMA in Boston, has come to an end and there was a lot of great information shared among the speakers.
Facebook and Twitter both had representatives speak about the benefits available for the financial service industry. Other sessions included more general yet useful information about the changing landscape of social media marketing and how it is being applied best within the financial services industry.
All-in-all, I thought there were some common principles that existed throughout the conference.
All companies are now media companies
You need to be where your customers are
If you can't be found, you don't exist
Your network is your networth
Build relationships by listening and responding
Never ask for the sale online
The ROI of social media is still a challenge for brands and the field
LinkedIn now has 2 new members every second. #LLSMC

— Tyler Lawrence (@TyLawMMA) August 20, 2014
78% of consumers trust other consumers… only 18% trust advertisements #llsmc

— Brian Pludeman (@Plude01) August 20, 2014
A great advisor success story – nearly $90K new business attributable to life event alerts through @HearsaySocial in less than a yr #LLSMC

— Meagan Hency (@mherf) August 21, 2014
ATTN: Attorneys & compliance officers! Follow @DougMorrin's lead and signup for social media accts. Learn the networks. #LLSMC

— Amy McIlwain (@amymcilwain) August 21, 2014
"Social Media is Free … Just like a Puppy" > @randizuckerberg #LLSMC pic.twitter.com/sYACcS95ai

— Joanna Belbey (@Belbey) August 21, 2014
"@SarahBPhilips: 90% of decision makers say they NEVER respond to cold outreach from @LinkedIn. #LLSMC" pic.twitter.com/xDWsJdSrxx

— Victor Gaxiola (@VictorGaxiola) August 20, 2014
What worked 10 years ago, what worked 5 years ago, won't work today. ~@amymcilwain #LLSMC

— LIMRA CRS (@LIMRA_CRS) August 21, 2014
The world is changing. Are you? #AdaptOrDie RT @TyLawMMA By 2014, 50% of all wage earners will be Millennials! #LLSMC pic.twitter.com/wOMYSmByaO

— Jill Rowley (@jill_rowley) August 20, 2014
Guardian Life advisor earned $180K from 214 social referrals mined thru @linkedIn #LLSMC

— Terry Golesworthy (@TerryCRG) August 20, 2014
About #LLSMC
Now in its 5th year, this conference provides the strategies and practices you and your team need to build relationships, enhance your brand, grow sales and recruit new producers with social media.

The presenters will help you tackle crucial sales, marketing, compliance, IT, and operations opportunities and challenges. They are financial services executives, legal and regulatory experts, advertising executives, and technology leaders with expertise you can trust.